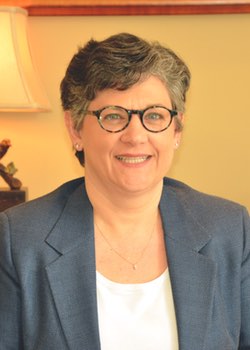 Karen L. Hallenbeck
Phone:  (843) 377-8415
Direct:  (843) 377-8582
Fax:       (843) 377-8419
Karen L. Hallenbeck's areas of practice include corporate and environmental law, primarily in the utility sector, as well as business transactions and intellectual property. Prior to joining The Tiencken Law Firm, LLC, Karen served as Legal Counsel to the MUSC Foundation for Research Development.
Karen is a Cum Laude graduate of the Charleston School of Law's inaugural class. While there she served as a founding member of the Federal Courts Law Review and the Environmental Law Society. Karen is also a graduate of Rensselaer Polytechnic Institute where she received her B.S. in Chemical Engineering in 1987 and was a 4-year member of the Women's Tennis Team. Prior to attending law school Karen spent a number of years as an engineer, primarily in the Paper and Paper Chemicals industries focusing on environmental management. She teaches Environmental Law at Trident Technical College.
Karen is an active member of Saint Andrew's Church in Mt. Pleasant where she is involved in several ministry groups. In her spare time Karen enjoys spending time with her grown son, Josh, on Charleston's area golf courses and playing tennis.
Examples of Karen's transactional work include:
Contracts for the construction, purchase and sale of electric generation facilities, including nuclear, hydro, biomass and solar facilities
Interpretation of various environmental statutes and regulations including the RICE Rule and proposed Clean Power Plan
Drafting several Electric Service Agreements between electric utilities and their industrial customers
Involved with numerous enacted pieces of state legislation concerning South Carolina's electric providers
Drafting and negotiating leases of and for intellectual property involving patents and copyrights